In addition to the rivers listed above, we conquer the Svicha, Mizunka, Chorna Tysa and Rika rivers in the high meltwater season. You can go rafting on the Svicha and Mizunka only in the early spring when the Horhany snow melts down. Usually it is the middle of March. Heavy rains make it possible to navigate the Chorna Tysa and Rika in the summer.
0.5
1
1.5
2
2.5
3
3.5
4
4.5
5
5.00

(Votes:

1

)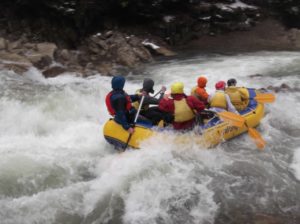 Every year in springtime the Rafting Centre catches high water of the Svicha and Mizunka rivers. It is usually March when the snow in the Carpathian Horhany melts and fills the Mizunski waterfall with turquoise water. In April the water falls again and the Rafting Centre gets rides on the Chorny Cheremosh river.
0.5
1
1.5
2
2.5
3
3.5
4
4.5
5
5.00

(Votes:

1

)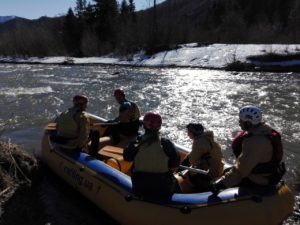 Each year, in late February or early March, we open the rafting season by navigating the Oryava, Opir and Stryi rivers. Since the first exploration in 2017 we have been gathering daredevils among tourists to sail down the deep Oryava river from Korostov.