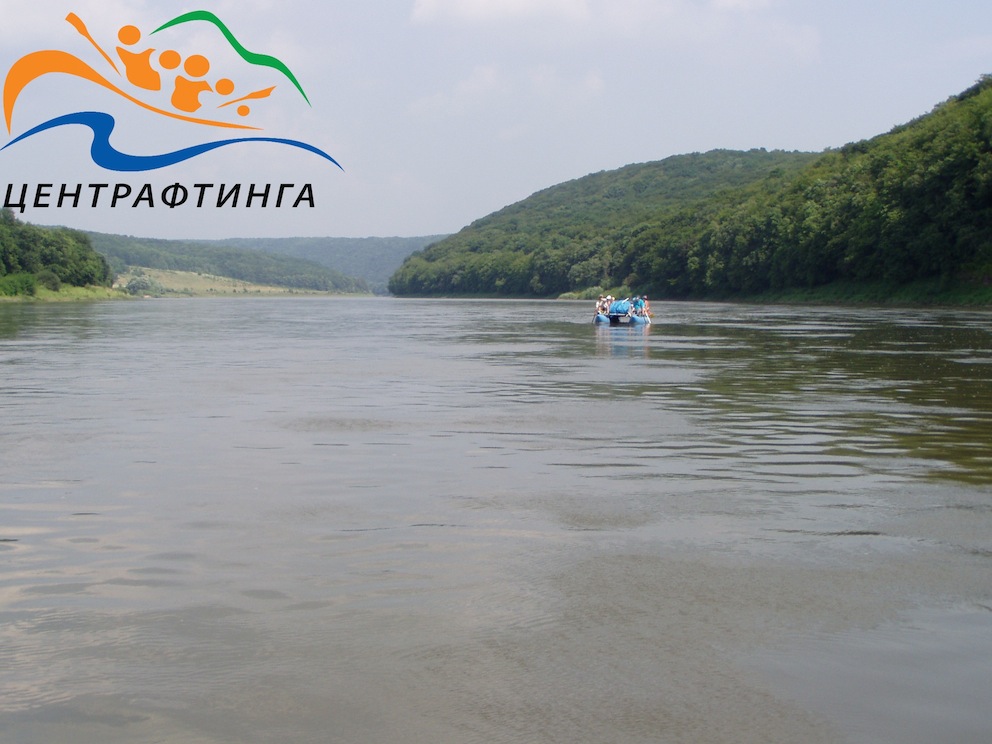 The two-day rafting on the Dniester usually takes place on the section Nyzhniv – Budzyn - Dolyna, the total length of the route on water is approximately 40 kilometers. The river flows in zigzags washing the canyon's cliffs. There is a large number of streams and springs that bubble up at the foot of the cliffs, down the canyon, and form numerous dripping waterfalls. People call all of them "Girl's tears", but the most popular of them is the one between the villages Dolyna and Nezvysko.
The specific microclimate of the Dniester Canyon is especially worth mentioning. Thanks to the ascending warm streams from the river, rain clouds dissolve in the atmosphere very quickly. The weather fronts from the west always get stopped by the canyon for one day. When rafting down the Dniester, the air temperature in the canyon is often a few degrees higher than outside the canyon.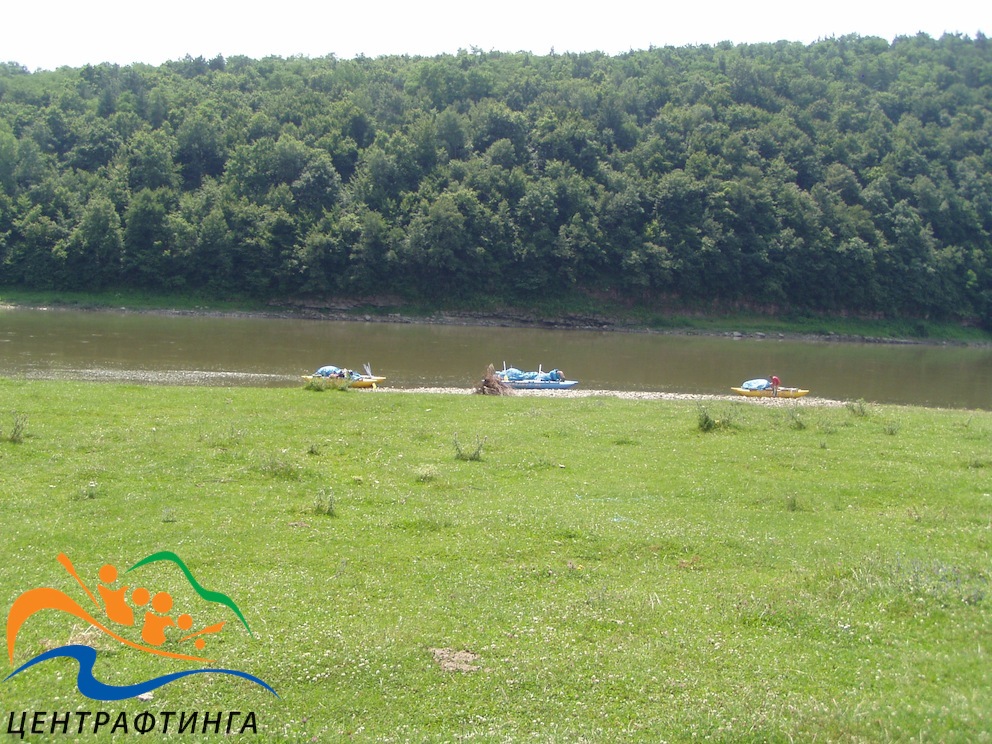 Among other attractions for participants of the Dniester rafting is a descent with a rope to the cataraft from the Nyzhniv bridge. First it's scary, but then you realize that it is safe and start to enjoy it.
We can provide all things necessary for the camp on condition that you state it in the application in advance. Meals are provided in accordance with the arrangements, since the menu is drawn up according to participants' preferences. The most popular dishes are Cossack kulish (with lard and meat), Uzbek plov, a variety of cereals with meat, pasta "po-flotski" with cheese sauces, borsch, mushroom soup, a variety of grilled salmon, vegetables, barbecue, steaks, etc. In addition, in Budzyn we often offer to taste ecological home-made dairy products: cheese, milk, sour cream. We remember about snacks as well, some of them are provided right on board.
The schedule:
Saturday
- 7.00 Gathering of the group in Lviv, setting off to Nyzhniv, through Ivano-Frankivsk
-10.00 Arrival in Nyzhniv, breakfast
-10.30 Getting the equipment ready for rafting
-11.30 Start of rafting or a descent with a rope (+30 min)
-14.30 Snack on the island, roasted hunter's sausage
-18.30 Finish in Budzyn
-19.00 Lunch
-19.30 Pitching camp for the night, activities
-21.30 Dinner
-23.00 Late dinner, grill
-24.00 Night sleep
Sunday
- 9.00 Getting up, breakfast
-10.00 Breaking camp
-11.00 Further rafting
-13.00 Lunch stop (snack)
-17.00 Finish of rafting in Dolyna village
-18.00 Dinner
-19.00 Departure to Lviv
-22.00 Arrival in Lviv
Things needed for rafting:
Rafting gear:
- shorts/thin shorts – in case of the heat, protection from sunburns
- a vest/T-shirt/thin sleeved shirt/beach scarf – in case of the heat, protection from sunburns
- sandals with backstraps – while mooring/unmooring you need to walk into the water to the knee level. Therefore, the footwear must be well fastened and must not get soft
- a blaze cap/beach cap – preferably with a brim, a blaze cap doesn't protect ears from sunburns
- swimwear
- a windbreaker
- sunglasses
- sunscreen
This set can completely get soaked (splash from a peer's oar, during "wet" games or rain), but there is no need to pack 5 T-shirts. You should wear the same set of clothing on water and have a dry change for the camp.
Clothing for the camp:
- a tracksuit for evening walks
- a jacket and a sweatshirt in case it gets colder
- comfortable warm clothes for sleep
- trainers, socks
- underwear
Personal belongings:
- hygiene products - a toothbrush, paste, a towel
- plates and cutlery - metal or plastic (not to be broken): a plate, a spoon, a mug. It is not advisable to take 10 sets of disposable tableware, as this leads to large-scale pollution
- a travel bag/backpack – when the group goes rafting, things are on the deck of the cataraft/raft, and they are carried to the shore and back, or to the minibus. Therefore, a backpack is not a must-have
- rubbish bags - for sealing things. You put things that should be dry in a rubbish bag, tie it up and put it in your bag. It is not advisable to put the whole bag in one rubbish bag since it might break while being transported
- a flashlight (you can rent)
- a sit mat (you can rent) - a small mat with a fastening on the belt that lets you sit anywhere, anytime and on whatever it is
- a camera /video recorder, a mobile – you can take pictures on water, but you should make sure they're protected from water and attached to the vessel. There were occasions when cameras went under the water. On the route mobile connection is available over 80% of the area. The other 20% gives the connection only occasionally.