Happy New Year – 2020!
0.5
1
1.5
2
2.5
3
3.5
4
4.5
5
5.00

(Votes:

1

)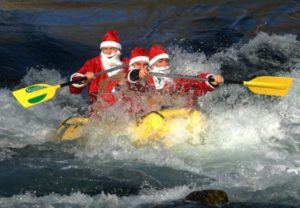 Dear friends, we are pleased to welcome you in the New Year 2020. Looking back, we can say that 2019 was successful: we gave you a lot of positive emotions, slightly increased our fleet and experimented a lot with activities on corporate parties.
We believe that in 2020 your smiles will be seen more often, the "BarBudyak" festival will be larger-scale, and races will become widespread. We also expect the growth  of our guides' family, the expansion of kayaking expeditions routes and the consistent improvement of whitewater rescue skills.
Happy New Year!